Verhalend, ontspannen & sfeervol
Elk verhaal is uniek en dat probeer ik in mijn trouwfilms te laten terugkomen. Ik verzamel de spontane, intieme en belangrijke momenten van jullie trouwdag en leg deze op een verhalende manier vast. Naast de bijzondere highlights van jullie dag, film ik ook de sfeervolle details en mooie verhalen die op jullie dag worden verteld. Van al deze speciale momenten, gesproken verhalen en prachtige beelden, creëer ik jullie unieke trouwfilm.
"Tara, I knew you were special, I knew you were someone that I've never met anything like before. You've always encouraged me to not take the easiest option, but to push myself. You're there when I'm happy and want to dance, obviously, for only 30 seconds and no more. You're there when I'm feeling weird and just want to ruziemaken. You're always there for me and I can't imagine living without you. I love you with all my heart."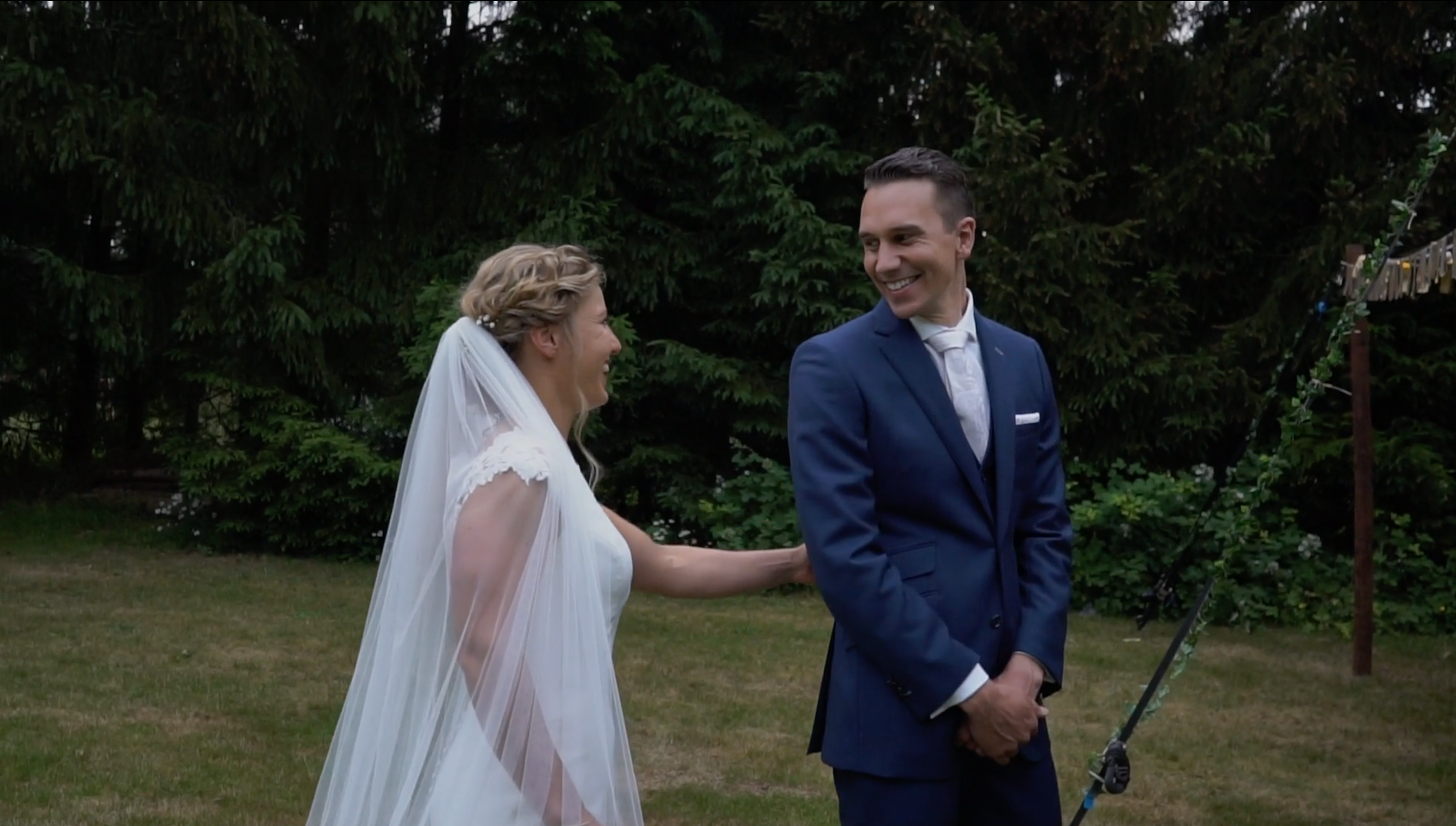 Zijn jullie geïnteresseerd in mijn werk en past mijn stijl perfect bij jullie? Neem dan contact met mij op, dan geef ik jullie graag meer informatie over de mogelijkheden en tarieven.